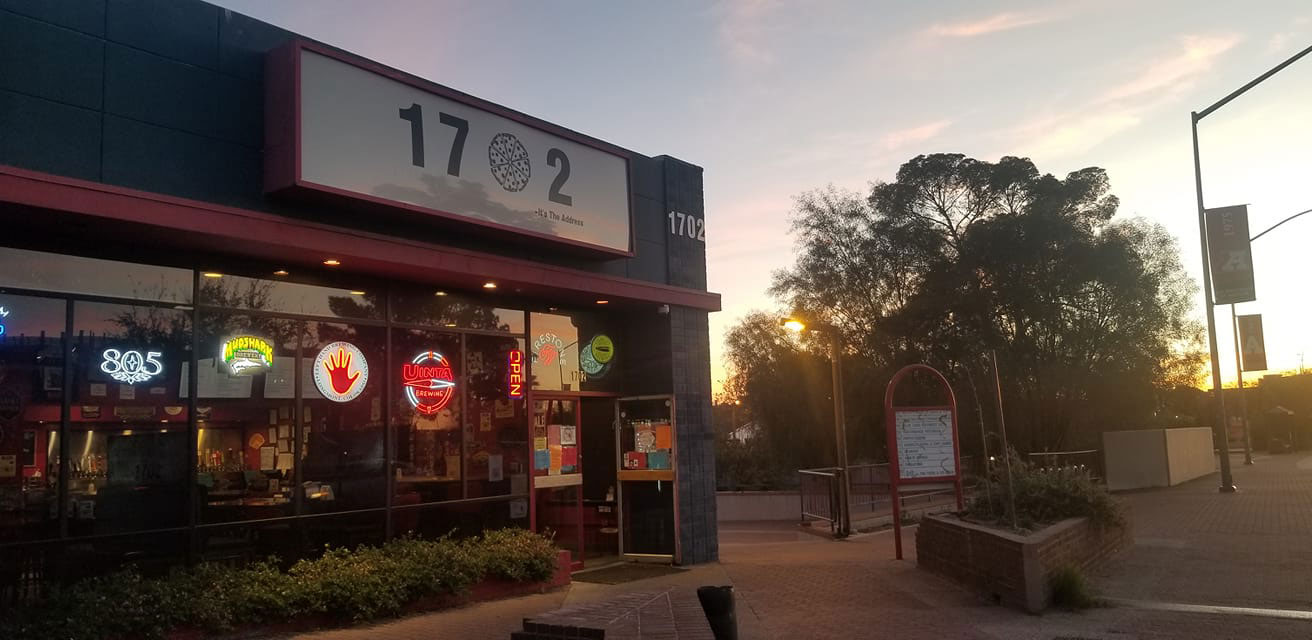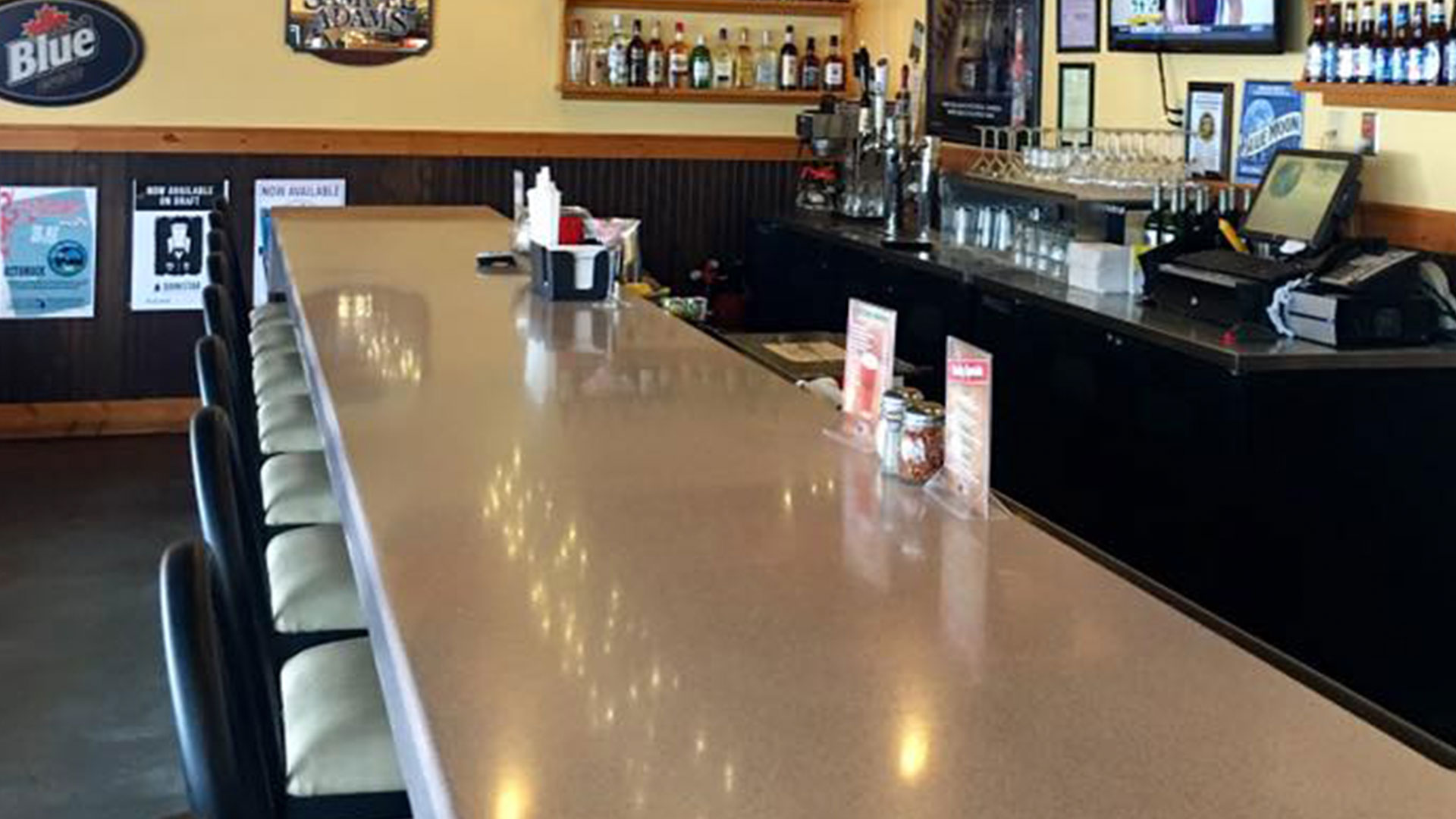 Support?
Schedule
Demo
Schedule
Demo
Schedule
Demo
The pizza business can be hard.
We make it easier.


Deliveries, employees, customers and the product all demand your attention. Let us step in and help with some of that. Tools that keep track of your product make times, track your drivers, and give you detialed customer information are all part of what we can do.
The fastest phone orders possible
Our Zero Training Interface will help employees take orders faster than ever. Phone orders start with a customer phone number, name or even just the order. Caller ID can even speed up getting the customer information. Know who is calling and quickly see their last order.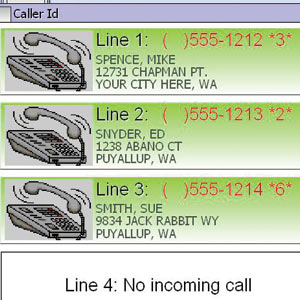 Duplicate customers last orders for the ultimate in speed. Deliveries? Instantly know the status of the order by simply getting a phone number. No more yelling to the kitchen to see if a driver has taken it.
BC Pizza - Customer since 2007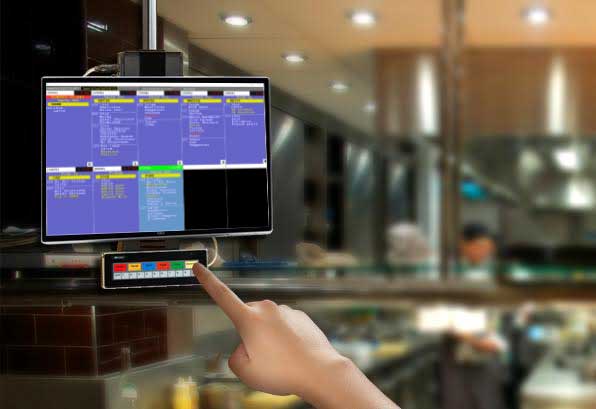 Get control of your kitchen
Our
Kitchen Display Systems (KDS)
and kitchen printers will help you keep the kitchen running smoothly. All your orders are quickly seen and prioritized. Arrange by order type or send items to different printers / KDS stations.
Stay on top of how fast things are moving with custom timers that will help your staff know how they are doing.
Easy is better
A graphical ordering system that allows you to reduce your training times. Save time training new employees and spend more time working on your business.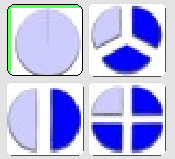 Everything is designed to be easy. Even portions. Half & Half, Quarters, Thirds? No problem your staff will see how easy it is to add & remove modifiers on a portion of the pizza. Don't stop there, you can even specify what happens to the whole pizza. A whole meat lovers with extra cheese and no pepperoni on half is no longer a headache to order. Even the kitchen ticket will make sense.
Free Gift & Loyalty
That's right - FREE. The most powerful gift & loyalty system you can get. No hidden charges, just effective ways to help keep your customers coming back. With 20 year of experience in gift cards and tens of thousands of gift and loyalty transactions a day, you can be secure in knowing it works.


Three loyalty methods are available to fit any need you might have. By visit, dollar amount or even a percent cash back are all there for you. Want advice? Tipping, split tender across gift cards?
We do it all.
" I opened my first pizzeria in 2009 and took my time in researching numerous POS systems in a big way. I chose the SelbySoft POS system over several other impressive systems knowing that I would require a system that could accommodate my plans for growth and diversity in product lines. After 12 years, we have 4 stores... "
— Randy Eckman, Owner
1905, Featuring: Fox's Pizza Den, Teddy's Bourbon Bar & Southern Ground Coffee Bar

Track Deliveries with Ease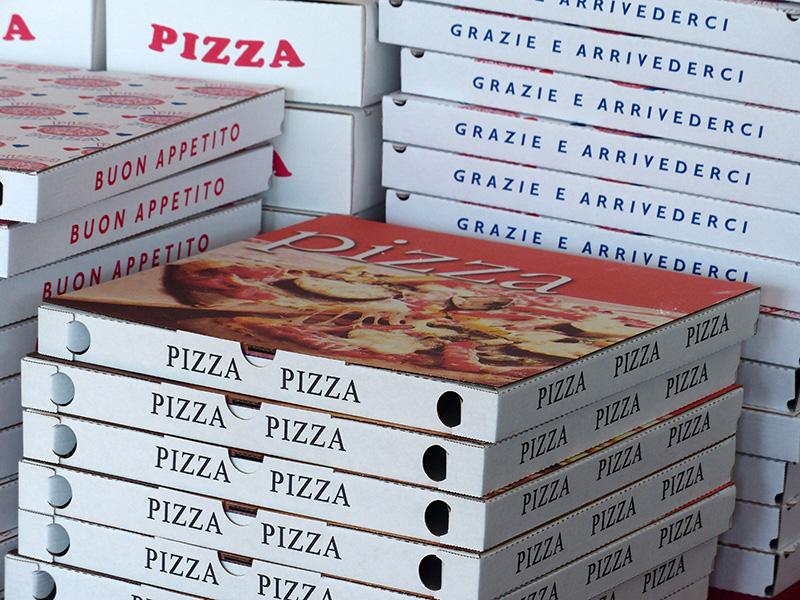 Delivery?
We have you covered
Track your deliveries from the moment the phone rings to when the driver returns. Every step of the way is monitored. Delivery order times show up in


Delivery Driver dispatch screens can show you how long each pizza has been waiting to be assigned. Once it is assigned, you can always see which driver left and how long they have been gone.

Instantly see if the order is in the kitchen, finished being made or already assigned to a driver. All right from the order screen. Just get their phone number or name and see all the details about the order.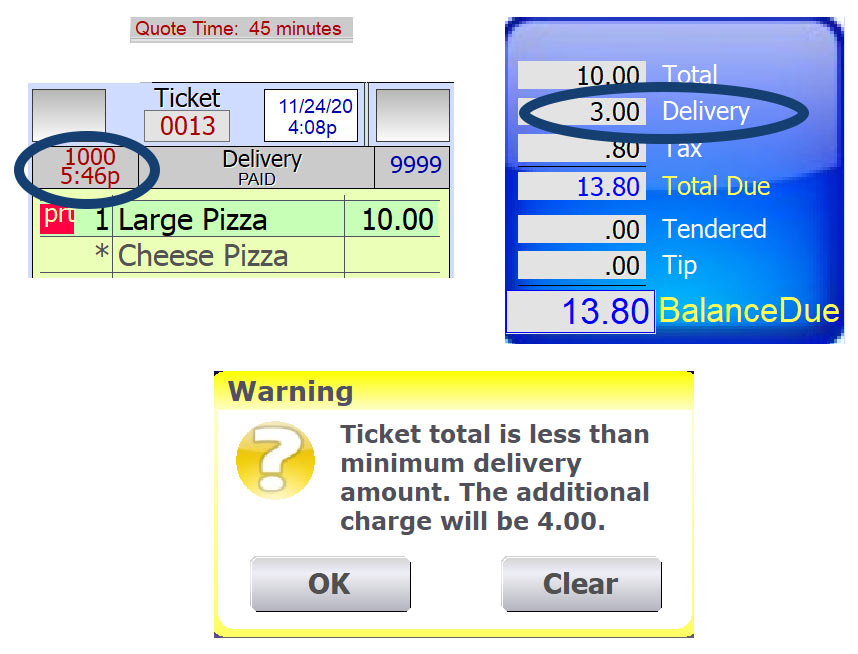 Charge custom delivery fees to customers, set minimum delivery amounts, bonus drivers up to 4 different ways and more. Track what is happening and then close out drivers with an easy to understand driver close out report. If you do it, chances are we handle it.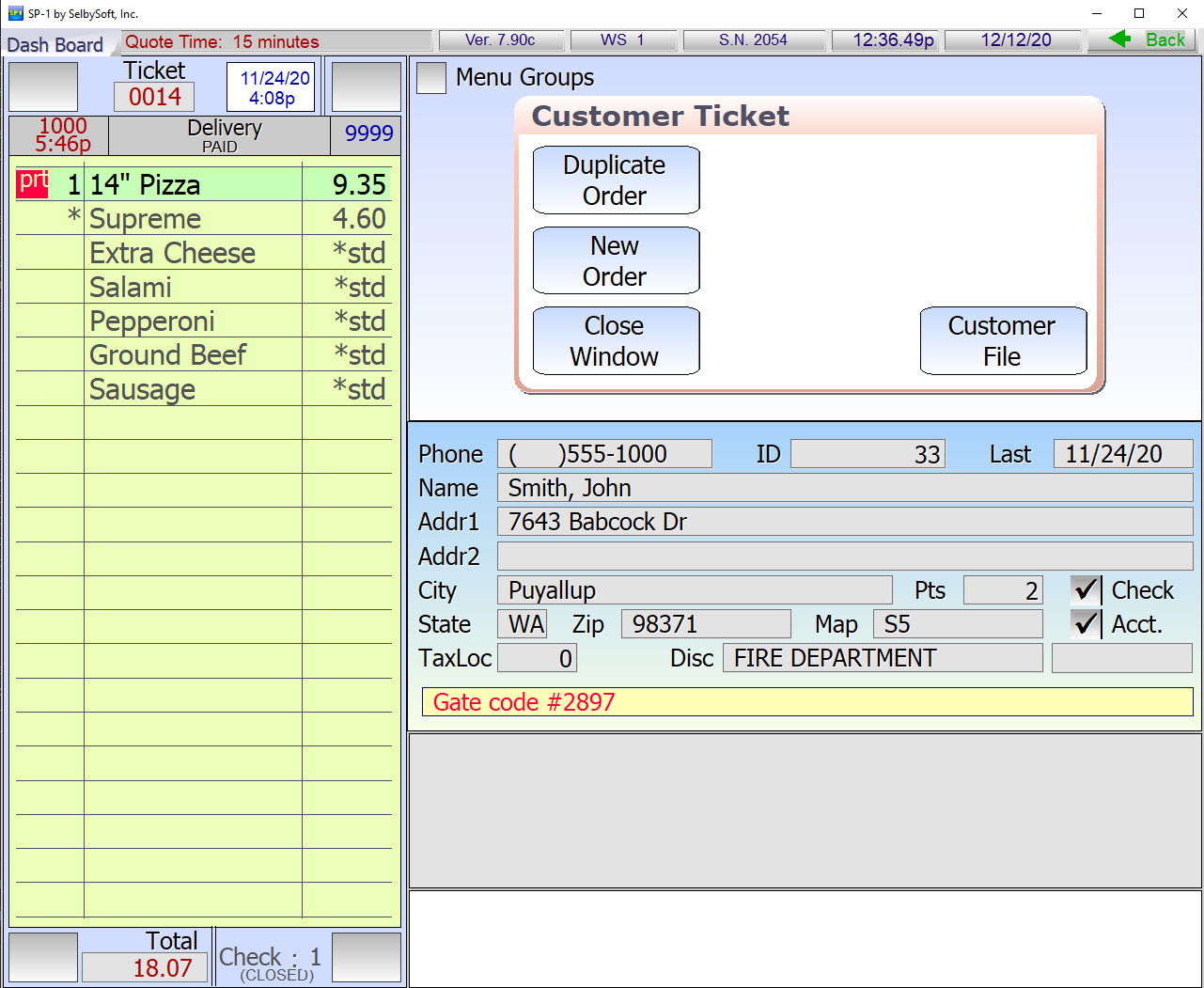 Everything In One Spot
As soon as you look up a customer, you see everything you need. Three areas to help you get information.


Last orders are immediately shown. See delivery status at a glance, order date, employee information and what was ordered.

Action buttons allow you to edit customers on the fly, duplicate the order instantly and even see any order the customer has ever placed.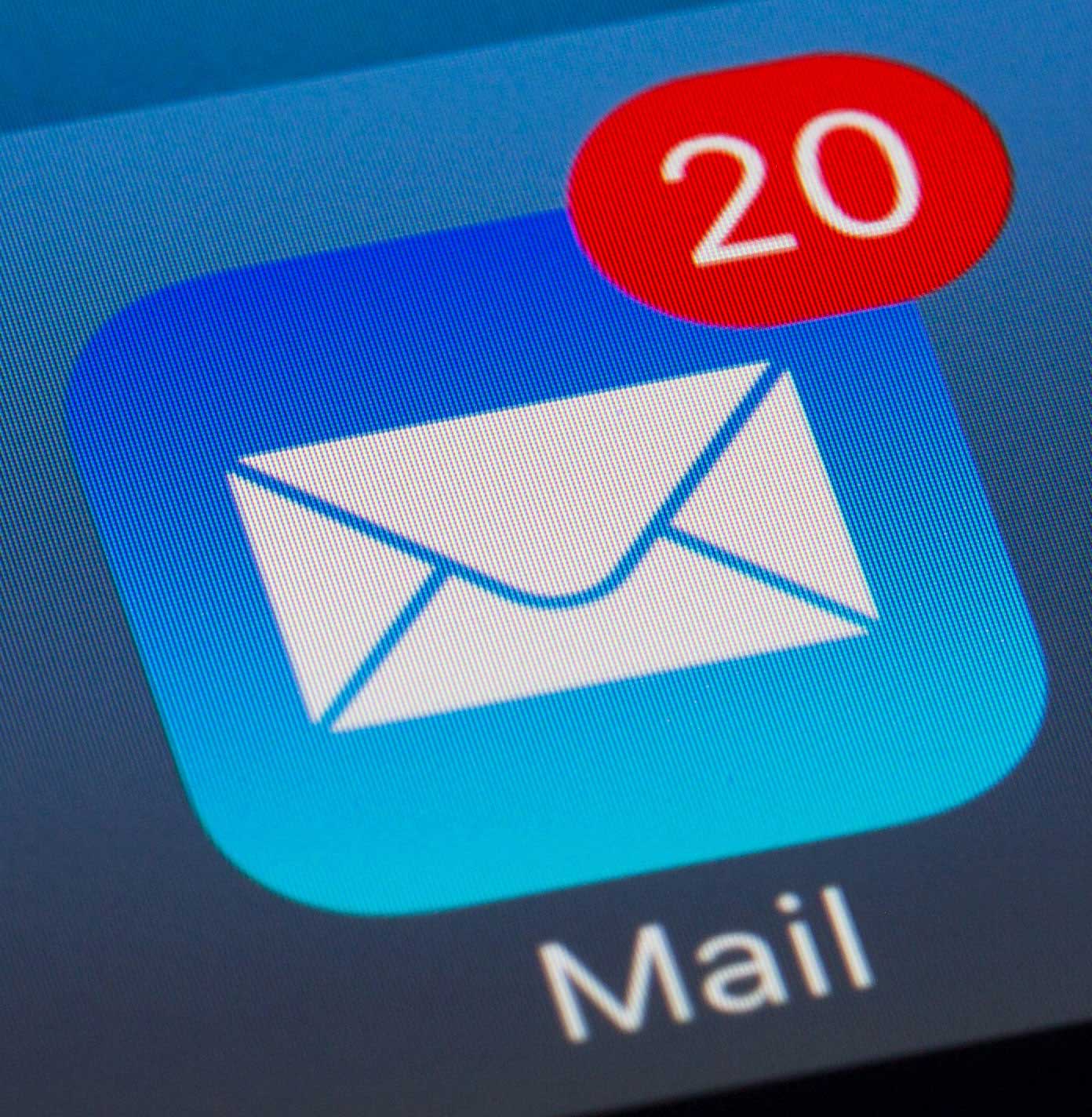 Customer information will show you custom notes, automatic discounts, emails, multiple phone numbers and much more.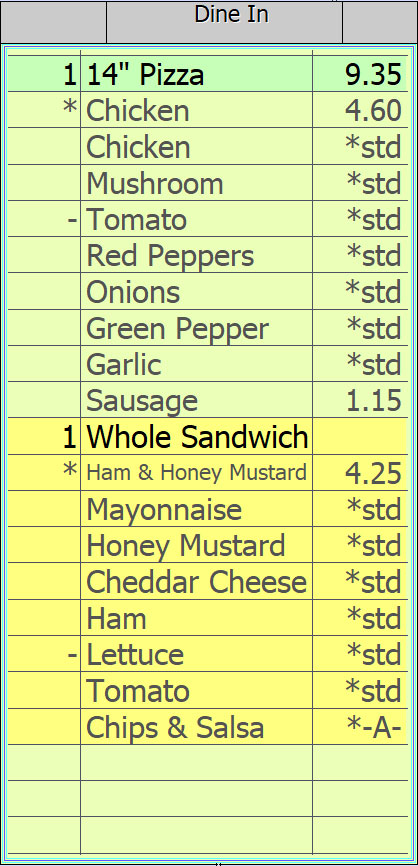 Active Ticket Technology
Active Ticket Technology. It's more than a catchy name - add or subtract modifiers on the fly and edit menu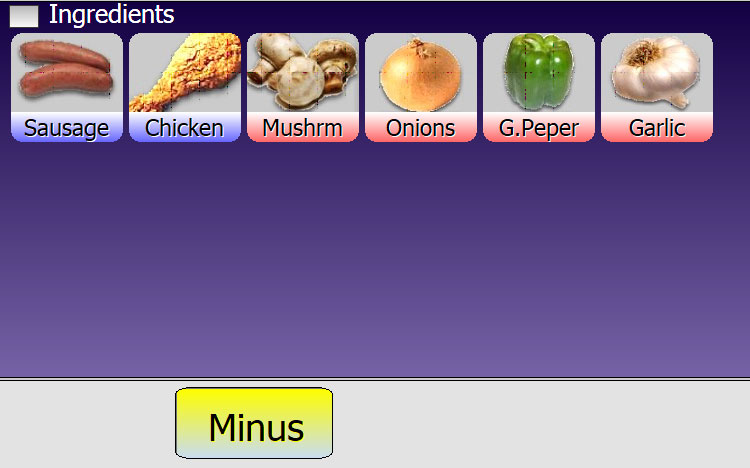 items after they have been added to the ticket. Clear tickets that show you exactly what the customer ordered.

Create custom specialty items to make it easy to order. Add or minus modifiers off any item. Substitutions and special request are all possible with SelbySoft. Modifier categories help you employees quickly find what they are looking for.


On the fly metrics help you keep labor and costs in line. Compare sales and more to last week, last month and even last year with just a touch of a button.

With happy hour pricing, tables, special pricing scales and more, you can be assured that we can setup your menu without making you change what works.
Need other options?
SelbySoft has a full line of hardware and software to suit your needs.